What is Kelkoo
Kelkoo is one of the oldest shopping engines in Europe. In 1999, it began offering his services to the English online market. At present, it enables online stores to advertise their products in 41 countries.
In 2017, Kelkoo became Google's first premium CSS partner. Kelkoo Group thus ensures that 100% of the trader's bid in Google Shopping enters the auction. Google Shopping takes about a 20% margin from each bid.

How can Mergado help you with advertising on Kelkoo?
Mergado is a feed marketing tool that allows you to set up advertising in bulk and automatically for a number of comparison shopping sites, including Kelkoo.
Mergado supports all Kelkoo Group formats.
We offer a feed audit for all Kelkoo domains.
Do you run your online store on an open source e-commerce platform? Connect it conveniently with Mergado using the Mergado Pack. The module also allows you to easily implement Kelkoo Pixel.
You can bulk-edit images that are key to advertising on comparison shopping sites in the Feed Image Editor app.


Use the Mergado Pack module to make a product feed from your online store in the Mergado XML specification. Then use the Mergado App to convert the feed to the Kelkoo XML format, which you use to upload your product catalog to the Kelkoo site. Set the generating of XML feeds at different times so data always remain up-to-date and reflect changes in your product range. Mergado Pack can also handle a large number of products using the batch export function. You don't have to be afraid to upload your entire product line to Kelkoo.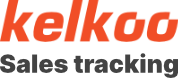 Mergado Pack supports the implementation of pixel for Kelkoo Sales Tracking easily into your store. Through the Kelkoo Sales Tracking service, Kelkoo finds out what actions a customer performs on your website and then customizes the list of products on their website according to customer preferences - for example, according to popular colors, brands, prices and the like. The comparison site preferentially displays the offer of stores with which customers already have experience and thus helps you increase sales.
Activate Kelkoo Sales Tracking simply by filling in your API key and enabling the Kelkoo Sales Tracking function in the administration of the Mergado Pack module.
Download Mergado Pack plugins here⬇