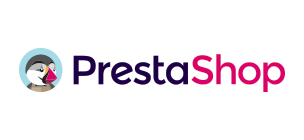 Do you run your e-commerce store on PrestaShop? Download our Mergado marketing pack module for PrestaShop. It will help you create better XML data files for comparison shopping services and much more. It's packed with many marketing functions that will help you improve your advertising. Plus it's for free!

Click the button to download the Mergado marketing pack module for PrestaShop, version 1.5.7 (zip file).
GUIDE
Installation is standard as for other PrestaShop modules:
In your store administration menu go to Modules and click Add a new module → Choose file (choose the zip file from your directory) → Upload this module.

After the upload is complete, click Install.

A notification may pop out saying that the module is not from an official source (i.e. it was not downloaded directly from the PrestaShop Add-ons). Click Continue, the module will install and you will be able to use it.
Note: All PrestaShop versions from version 1.5 and above are supported. However, even in older versions should the module work just fine.
To update the module to the latest released version just load the update file in the PrestaShop administration as a new module (Menu → Modules → Add a new module). A notification will pop out saying an update is available for the module, click Update it.

Another way is to uninstall and delete the older version and load and run a full installation of the latest version.
After the installation is complete you need to set the module up first. It's pretty simple:
First, navigate to the module settings. Click Catalog → Mergado marketing pack. A page with separate Menu for module configuration appears.

In Menu → Export Configuration choose preferred language and currency for your Mergado feed and click Save

In Menu → Advertising systems you can set up conversion tracking for different systems like Adwords (Google Ads), Facebook pixel, etc.

In Menu → Cron tasks you can find URL addresses for feed generation. If you set these addresses in your web hosting, the export will be generated automatically by the cron.

In Menu → XML Feeds you can find the XML feed URL address which can be used as input data file in Mergado.