Our story
We are MERGADO. Our mission is to help online store owners and marketers increase profits on all types of advertising channels, from comparison shopping sites, marketplaces and social media to affiliate networks.
Together we create MERGADO Editor — an online feed manager that saves time and simplifies the work of optimizing product data.
Simply put, we're focused on providing a versatile feed management platform that helps our customers achieve what matters most: growing their online business.
Our motivation is driven by the fact that we see daily progress in the business of MERGADO users. Their success confirms to us that we are doing our job thoroughly and efficiently. This has enabled us to grow from a small company in Brno to a large company that continues to grow.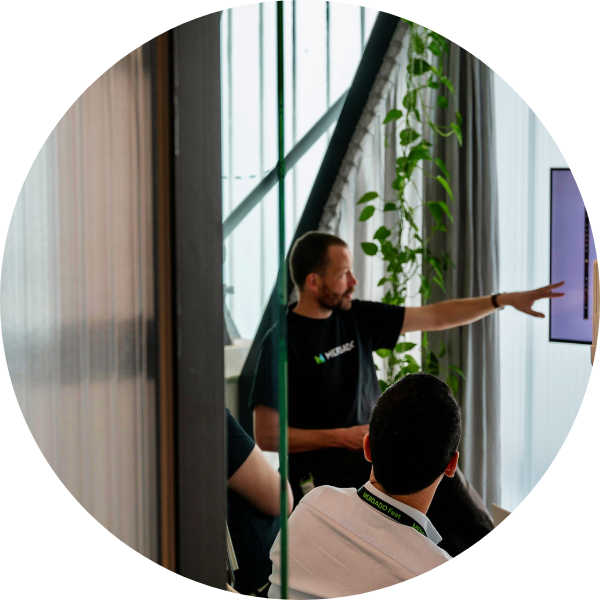 MERGADO mission
Earn more on advertising portals with modern feed management
MERGADO's main goal is to help build successful e‑commerce advertising using smart tools and automated features. For this reason, we started developing MERGADO Editor in 2010.
While the development of our company is our number one priority, we also care about connecting e‑commerce experts and enthusiasts and developing our expertise with each other.
That's why we are committed to equality, education and empathy even in such a harsh environment as online marketing can be. We believe it is this approach that helps drive not only MERGADO's business forward, but also that of its users and partners.
Our values
We are more than software
To ensure that our customers benefit from our work on a regular basis, we have established a few core principles that reinforce what we do and determine how we approach our mission.
MERGADO's corporate values therefore include
equality across e‑commerce and beyond
an accurate understanding of user needs
emphasis on a quality team
acting with integrity in all situations
daily self-improvement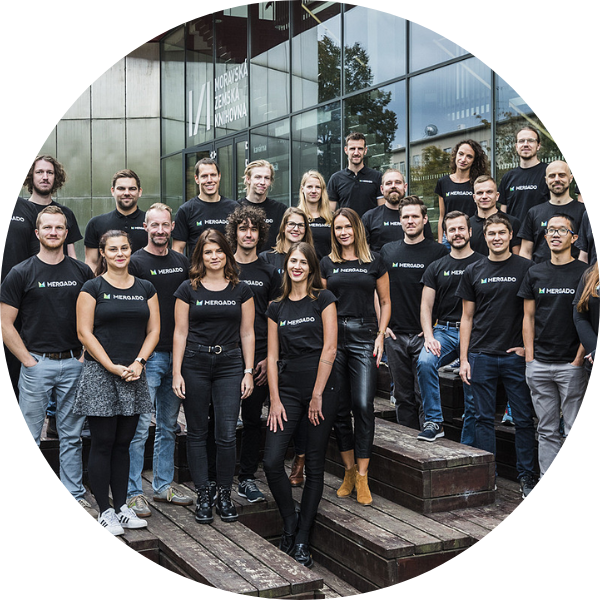 Team
We work every day to make your work experience better
We are a diverse team of talented and skilled people who are pushing the boundaries of how e‑commerce employees can reach their full potential. We enjoy coming up with solutions to big and small industry problems.
We work together to create a culture that fosters humble, creative and independent work. We prove to our customers every day that practice, creativity, and collaboration are powerful tools to help them realize their dreams.
Who we are
MERGADO is based in Brno. Although we create software that helps online stores increase revenue from product advertising campaigns in many types of advertising channels, the MERGADO team has long been more than just a development team. To ensure that users get everything they need when using our services, a number of staff are involved in the running of MERGADO on a daily basis.
In our team, you'll find tireless IT experts who tame big data and love Python and Nette, as well as versatile consultants for whom no problem of yours is unsolvable, and talented creatives who keep you up to date with everything that's happening at MERGADO.
We work efficiently, creatively and consistently. And on top of that, we still find time for group activities. We are proud that we have managed to create an effective intersection between work commitment and friendly relationships within the team. This makes us an efficient company that is among the top Czech feed management tools.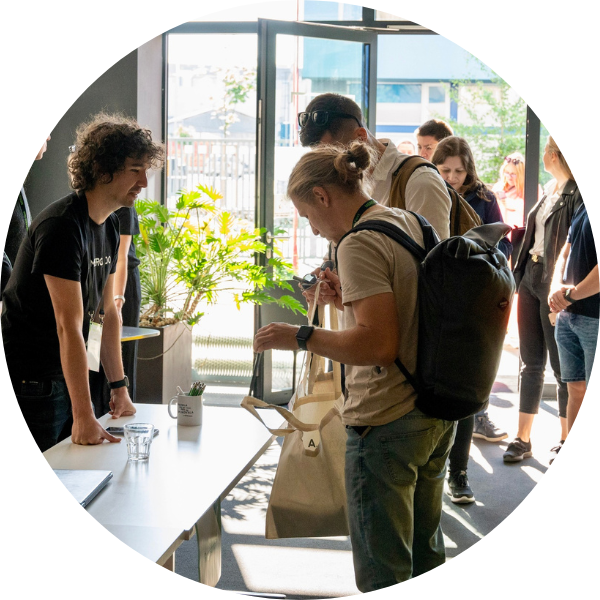 History
Central European leader in feed marketing. For more than 12 years
The history of the MERGADO software dates back to 2010. This is when the idea of the MERGADO Editor itself was conceived — a tool for optimizing product data inside XML feeds. At first, its founder Michal Janík used it only for his internal needs. But when he started to realize that such software would be appreciated by a large number of colleagues from the marketing industry, he decided to offer the tool publicly. MERGADO gained its first customers in February 2012.
In March 2013, the company began certifying marketing professionals who use MERGADO Editor. Today, the partner certificate is held by the real top of the Czech and Slovak marketing scene.
Michal Janík ran MERGADO as a self-employed person until 2015. In February 2016, the company Mergado technologies, s. r. o. started its activity and took over all activities related to the operation and development of the MERGADO software. The sole shareholder of this company is Michal Janík.
Our journey
MERGADO's milestones
2022 We launched an upgraded version of the editor — MERGADO 2
2021 We introduced 3 levels of partner certification
2020 We launched a website for users from Hungary
2019 To speed up work in MERGADO Editor, we introduced the Macro function
2017 We launched a website for English speaking users
2017 We organized the first annual MERGADO Fest conference
2016 We launched free modules for PrestaShop, WooCommerce and Opencart — MERGADO Pack
2014 We introduced the MERGADO Store with extension applications
2013 We launched partner certification
2013 We expanded into the Slovak e‑commerce market
2012 Through free webinars we started to educate people in using MERGADO Editor and its applications
2012 We made MERGADO Editor available to the public
2011 We launched the Feed Audit
2010 Launch of the MERGADO Editor software
Awards
We are honored to be recognized by some of the best in the industry

Capterra connects buyers and providers of software technology. Through a system of reviews and surveys, it helps consumers select software for their specific needs. See how users rate the MERGADO Editor.

Crozdesk connects customers and business software vendors, offering an algorithm for evaluating platforms and assigning scores. Read user reviews on MERGADO Editor.

The Heureka Partner programme offers users the opportunity to work with experts to use the Heureka comparison engine effectively. For many years, the MERGADO Editor has been improving the performance of online stores by helping them to connect and advertise flawlessly.

The Association for Electronic Communication brings together Czech experts among online stores, advertising channels and electronic tools. MERGADO is a long-standing member of this prestigious group, which guarantees high-quality services in e‑commerce.

The GetApp website provides vendors with recommendations for choosing the right software. It enables them to achieve their requirements with reviews and data-driven insights. Check out the reviews of MERGADO Editor.