Article published 05.08.2021
Do you want to customize the product display on the Biano based on customer preferences? You can do this with the Biano Pixel remarketing service and the similarity of the Biano Button function. You can only achieve the desired results by proper implementation. Mergado Pack and Google Tag Manager are a great help.
The described implementation is allowed in PrestaShop and WooCommerce Mergado Pack modules.
Work with the web data layer
For smooth implementation, it is advisable to look into the data layer of your website.
You can use the preview mode of the GTM itself or an add-on to the Chrome browser - dataslayer.
In addition, we recommend having instructions for implementing GTM from Biano open.
In general:
You must first install the Mergado Pack, and activate the GTM container. For the GTM function in the module administration, it is necessary to have all Ecommerce Tracking functions activated.
Procedure for Biano Pixel:
1. In the tag manager (GTM), we first define the necessary variables (VARIABLES):
2. We now define TRIGGERS for all Biano pixel events. That means Page View, Product View, Add To Cart, and Purchase. We launch the Page View on each page. So we use the built-in All pages launcher. We define other triggers according to the events of the data layer.
Create a trigger with a name such as event_ItemView, set the type to Custom Event and the name of the event viewItem (pay attention to event names and uppercase and lowercase letters). Again, the dataslayer will help us with that.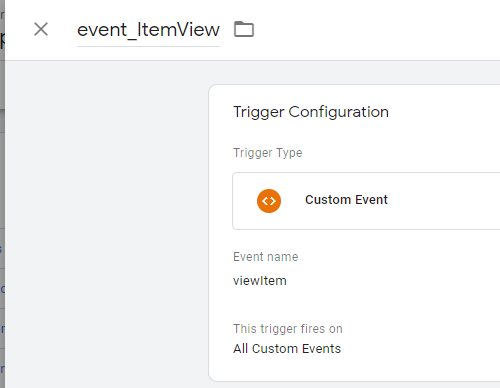 We proceed similarly for other triggers.
event_AddToCart - name addToCart.
event_Purchase - name purchase.
We have defined all the necessary triggers, and now we can create the tags themselves.
3. We will create four new tags (TAGS) for each Biano Pixel event. We choose Biano Pixel as the brand type. We must add this tag to our GTM from the Template Community Gallery and approve its use.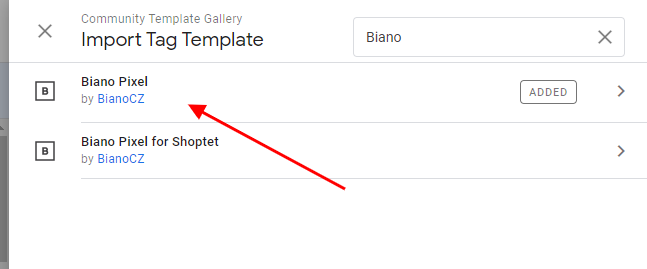 4. Now we can use the preview of changes in GTM to check whether all variables are filled correctly and all tags are triggered. We try to run all events, i. e. visit the site, visit the product card, add to the cart, and purchase. If everything is correct, the events should also appear in the Biano administration itself.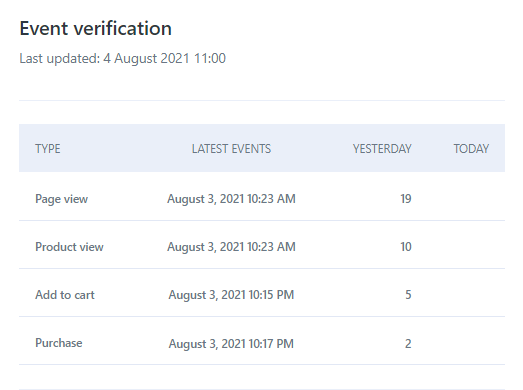 5. Once we have everything checked, we can publish the container, and we are done.
Procedure for Biano Button:
We implement the button entirely using Google Tag Manager. It's not the best way, but it's enough for us to deploy and test the service. At the same time, this tutorial requires at least a basic knowledge of JavaScript, HTML, and CSS.
We recommend that you also study the instructions for implementing the Biano Button from Biano itself.
Attract more customers in the home and decor segment. Advertise on the Biano. The correct use of its smart services will bring you more credibility and the probability that the visitor will buy from you.
Do you run a store on another e-commerce platform? The Mergado Pack module controls several of them and can implement well-known advertising tools, including Glami Pixel, or Google Ads.