Mergado Pack for WooCommerce will now help you collect reviews for Biano Star
Article published 29. 03. 2022
Many users are skeptical to buy furniture online. When they can't see it for themselves, reviews from other customers often help them choose. Such a function was introduced in 2021 by Biano. It's called Biano Star, and with the Mergado Pack, you can newly set it up for advertising on WooCommerce.
What is Biano Star
Biano Star helps increase performance and streamline online store optimization by displaying verified customer reviews. After finishing the purchase, the user can share his feedback. He can describe how satisfied he was with the store's communication, its shipping or evaluate the price and quality. The reviews provide feedback and build the credibility of the deals.
How to integrate Biano Star in Mergado Pack for WooCommerce
In the WooCommerce module, you can find the function on the page Advertising systems > Biano > Biano Star.
Procedure
Biano Star is dependent on the Biano Pixel function. Therefore, activate Biano Pixel first and then Biano Star (both are within the Mergado Pack on one page).
In its settings, you specify how many days from receipt of the order you can ship the goods based on its availability (In stock, On order, Out of stock).

This field is optional. If you do not complete it, Biano will consider the order to be shipped six weeks after purchase or according to the information you send in the product feed (typically <DELIVERY_DATE> or <SHIPPING_DATE> tags).
If there are goods with different availability within the order, the later date will always be used.

As with most similar services, it adds a checkbox function to the end of the purchase process:

The form of consent is opt-out. The customer must therefore indicate that he does not agree with sending a questionnaire from Biano.
You can edit the text for each active language in the online store.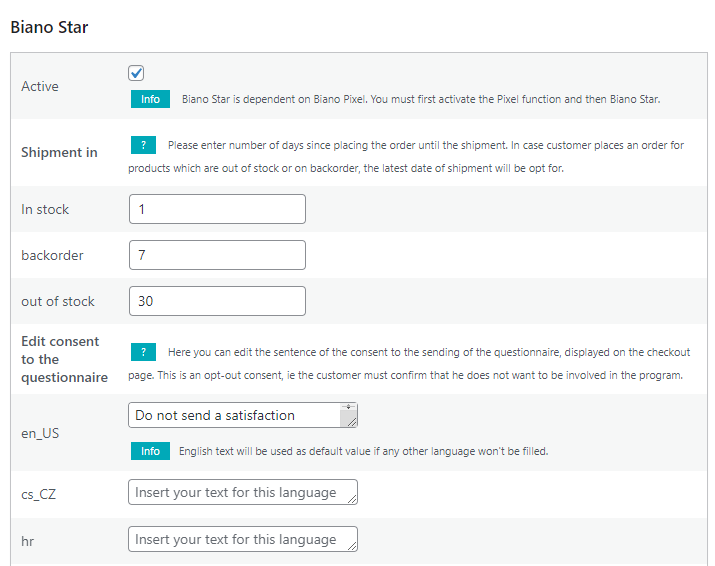 Biano recently made it possible to review products that are not listed in its system. We plan to add this option to the plugin as well.
Our free plugins connect your online store with the major marketing channels. In a few clicks, you can generate feeds for hundreds of formats. It brings significant time and money savings for online store operators and marketers.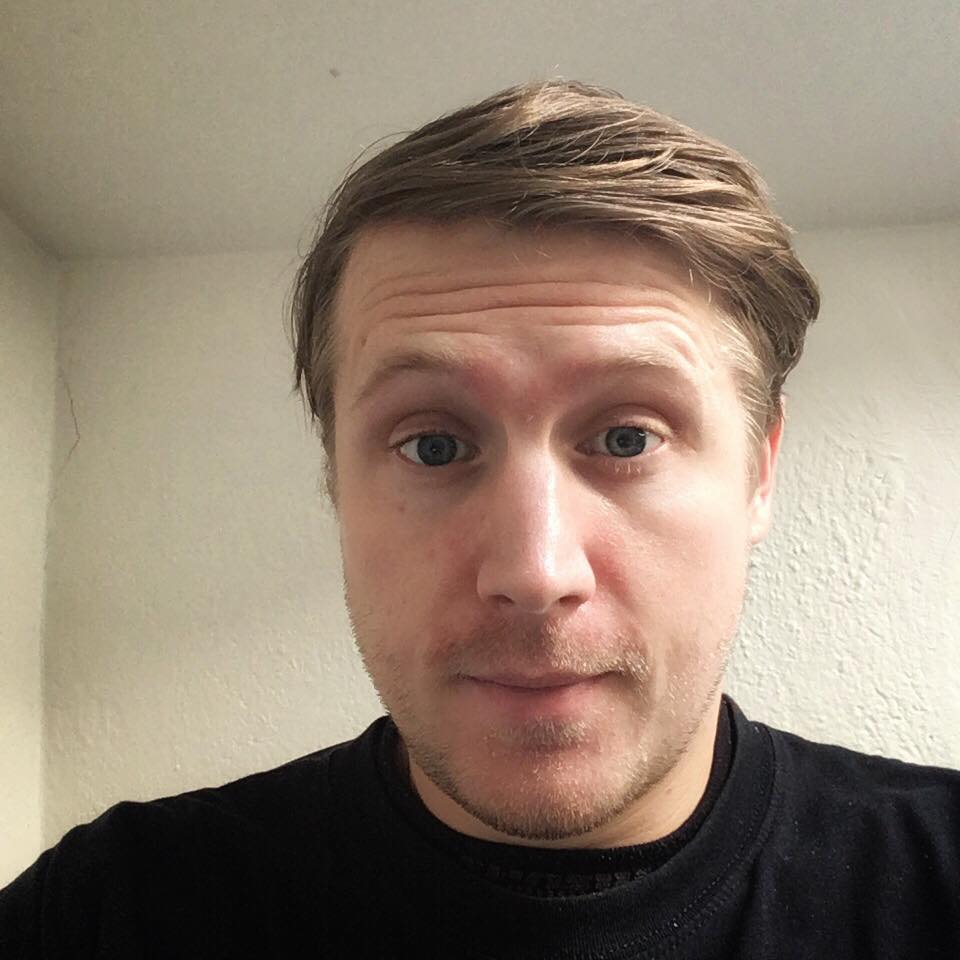 Author / Lukáš Horák / 29. 03. 2022
Lukáš se v Mergadu stará o většinu komunikace v češtině. Prostřednictvím blogu, e‑mailu a sociálních sítí pravidelně zásobuje čtenáře aktualitami z e‑commerce a novinkami a tipy z Mergada. Pokud zrovna není copywriterem, užívá si prosté věci jako badminton, výlety mezi utajené skvosty osmdesátkové hudby a plody moře podávané s červeným vínem.