In recent weeks, we released version 2.4 for the WooCommerce and PrestaShop platforms. They improve several features for the Heureka Verified by Customers widget or the option to automatically send refunds to Google Analytics. Read this article and find out how to get the most out of both e-commerce platforms with the Mergado Pack.
The new features make it easier for you to set up Heureka Verified by Customers
The Heureka Verified by Customers widget increases the likelihood that a customer will buy from you. Thanks to the new modification of this function, you can position it on the website.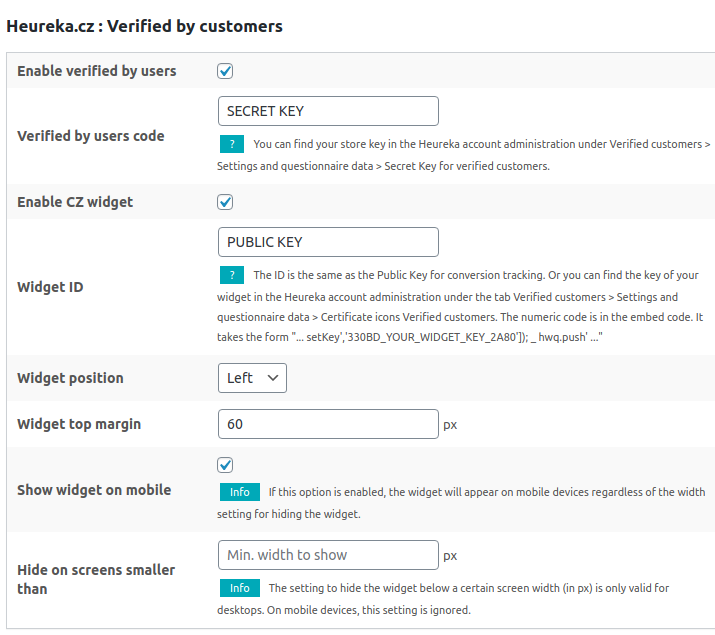 In the version for WooCommerce and PrestaShop, it is possible to change the wording of the consent text, which is displayed on the last page of the ordering process. The text can be changed for all active languages in the store.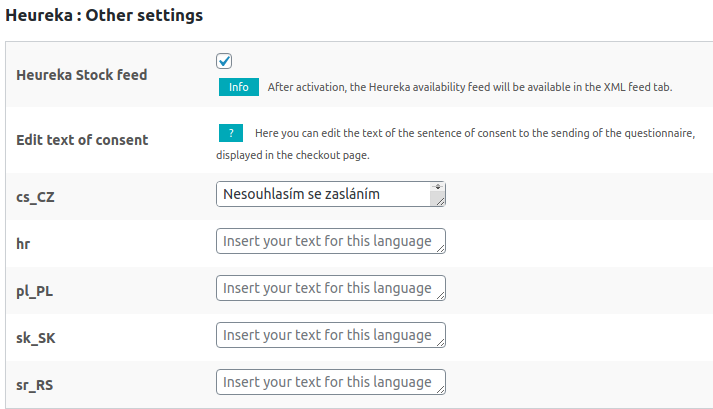 We've also added the option to enable the automatic refund feature for Google Analytics. In the module, you set the status of orders for which the refund is to be sent. If it gets to the one you selected, the module will automatically send a refund of the entire order to Analytics.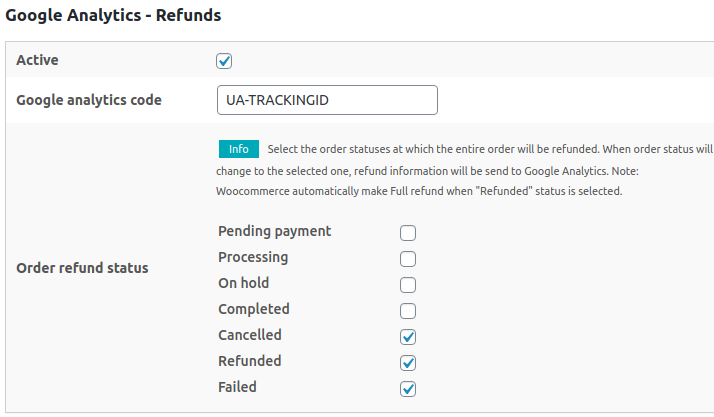 For all conversion tracking features, we've added the option to submit order data with or without VAT. For most of them, you'll also find help on which variation your ad channel recommends. Whether without VAT or with it.
An overview of the functions in which you set this:
Facebook pixel
Heureka conversion tracking
GLAMI pixel
Zboží.cz and Sklik conversion tracking
Kelkoo
Biano pixel
Google Analytics is a bit specific: you can only set VAT for information on individual products. The order itself still includes VAT. It means that the total value of the order will not be affected by this setting. GA specifies total revenue as Shipping Cost (without a tax) + Total Purchase Value (without a tax) + Total Tax.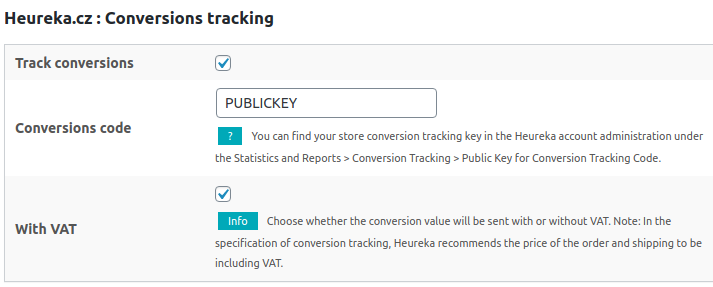 News in Biano Pixel
You can activate the pixel for three new countries:
Heureka Verified by Customers can be one of the key benefits of advertising online stores. Take advantage of this widget on WooCommerce and PrestaShop using the Mergado Pack. Our free plugins connect your business with the world of e-commerce. Try them.
Read more: