Article published 04.11.2020
Is your online store successful in domestic e-commerce and neighboring markets? If you are considering where to expand further, head to Croatia. It is one of the most ideal countries for expansion. It is a member of the EU, and its online market is growing by 14% - 20% year-on-year. We present a description of the Croatian e-commerce scene.
How large is the Croatian population, and is there purchase power in it?
When looking for a new country to expand and looking at the potential of the market through the population, you need to be careful about which numbers you work with. Different sources work with different values:
9 000 000 (Wikipedia)
7 000 000 (Gopay)
4 200 000 (Heureka Group)
4 080 000 (Croatian Statistical Office)
There may be 9 million people on Earth who declare Croatian nationality, but not all of them live in Croatia and will not be your customers then. Therefore, we recommend working with the number +/- 4,000,000 and the decreasing tendency.
Which regions or cities to target in Croatia?
Are you thinking of opening one or more showrooms here as part of the expansion? For example, because of the ROPO effect, or for their use as a warehouse? Focus on the locations where most people accumulate.
It is important to know that:
The regional distribution of the population is seasonally variable. In summer, the population moves from north to south. Most of the inhabitants go to the sea for the season to work or spend the summer with their families in Dalmatia.
The metropolis of Zagreb is the "most stable" and the largest per capita. But even here the number of people is decreasing with the coming summer.
On the contrary, with the coming winter period, the trend changes and the population moves from the south to the north of Croatia, or out of the country for work.
What are Croatia's key benefits for expansion?
Neither the population nor its regional distribution are primary indicators of market potential. The data on which to build is the turnover in e-commerce, the number of competitors, the mobility of Croats (those who live in HR), and their shopping habits.
Turnover of Croatian e-commerce
Between 2015 and 2019, the year-on-year increase in local e-commerce ranged from 10% to 20%. In 2020, its revenue is expected to exceed 500 billion euros (6% of total retail revenue in Croatia), and by 2024, Croatian e-commerce should have a turnover of 1 trillion euros. The 500 billion line is likely to be exceeded, also thanks to COVID-19 and the associated digitization of stone shops. However, the reduction in income from tourism could have a negative effect.
Small number of online stores
The great potential lies in the small number of Croatian e-shops. There are only about 5,000 online stores in Croatia for approximately 4 million inhabitants. There are 800 people per each store. Here, too, a higher number can be expected due to the situation caused by the pandemic.
Small number of online stores
According to the National Statistical Office, the average monthly wage in June 2020 was around 1223 EUR.
On the other hand, Croatians are not afraid to shop in foreign stores. According to research by the E-commerce Foundation from the Netherlands, up to 45% of users regularly purchase goods in online stores from foreign countries.
The same research shows that up to users over the age of 50 shop exclusively at domestic online stores.
The share of online shoppers is increasing. In Croatia, new online shoppers are growing fastest per capita, compared to other EU countries.
If you find the average net wage in Croatia small and you think that there are not enough mobile clients for your products, then do not despair. Many Croatian incomes are located in the gray zone. Of course, this is not the rule. Many residents work abroad. Croats, for example, have a high affinity for the countries of the DACH region. Even though they work there, they often spend their money at home when they return.
If you have already successfully expanded to one of the countries in the DACH region, translate your online store into one of the South Slavic languages. The enclaves of Balkans in these states can become your new clientele.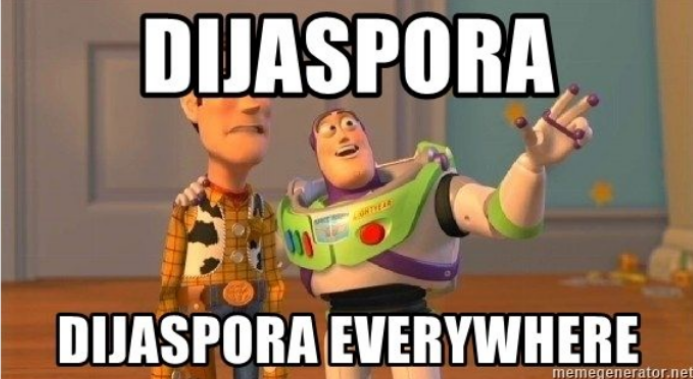 Trustworthiness of online stores
However, there is also a part of the e-commerce market in the gray zone. So the turnover from it can be higher. Many stores operate informally via Instagram, Facebook, and C2C sales portals. Therefore, we recommend checking competitors on OLX.ba and Njuškalo.hr before expansion. Distrust of online shopping can also stem from this unofficiality. As many as 56% of online shoppers worry about the misuse of personal data.
Try to make your online store appear as trustworthy as possible. You will make it easier for users to buy, for example, by gaining positive reviews from comparison engines and trustmark badges. Such badges are granted, for example, by the Ecommerce Hrvatska association or the Shoppers Mind news portal, which awards Certified shop certifications.
What about payments and shipping?
In Croatia, the kuna is still the legal currency, but the euro is going to be affirmed until 2023. The relative "immaturity" of the local e-commerce (which may be an advantage for you) is also reflected by payment methods.
The most popular payment method is still cash on delivery due to concerns about card payments on the Internet. According to research by Ecommerce Hrvatska, almost 70% of respondents choose a product on the Internet but only buy it in a stone shop (the ROPO effect may be to your advantage). Croatians do not trust cards but have no problems to pay by Pay-Pal. It is the second most common method of payment. However, the assumption is that during the pandemic, contactless card payments increased in popularity.
If you are interested in payment gateways that are operated in Croatia, browse the Shopify's list.
You can get an idea of what system your competition's stores can run on.
Croatia has a functional transport network. Shipping is quick, and its prices are similar to the average shipping prices in the EU (in zone A). As with all countries that have seas and islands, you must expect different prices for inland and island delivery (zone B). Shoppers in Croatian online stores are content with the five-day delivery time (if you manage to ship orders faster, it will be an advantage over the competition). You can send shipments from abroad easily and relatively quickly. Although Croatia is in the EU, it is not yet in Schengen, which may extend the delivery time.
The best-known courier services:
Overseas
GLS
DHL
DPD
HpEkspres
TISAKPaket
It is worth mentioning the cooperation of DPD with INA petrol stations. From this year, Croats can pick up their packages at the stations of this chain.
How to establish on the market as quickly as possible?
We hugely recommend advertising on shopping comparison engines. There are several advantages:
Comparison engines are already established on the market. Buyers trust them because they guarantee a safe purchase.
Two-thirds of online shoppers in Croatia visit them regularly.
Before you prepare your online store for Croatia, you can already sell on comparison engines.
You can sell your goods directly through Mall.hr.
They make it easy to test your competitiveness. You'll show up next to your competitors to see if you're cheaper than most of them, have faster shipping, or have more products in stock.
You can collect reviews to increase credibility.
CPCs are much lower. You will not encounter such a competition here.
Before you start to advertise
Overview of comparison engines in Croatia
Jeftinije.hr
According to SimilarWeb, Jeftinije is one of the two largest comparison engines on the Croatian e-commerce scene. It covers offers from more than 300 Croatian online stores. According to Jeftinije, the monthly traffic of their portal is 8 million. Of this, 1.2 million are unique visitors, who make up 76% of online shoppers in Croatia.
As an advertiser on Jeftinije, you can bid your offers. You can also display them within the Action Page or highlight them in the categories and search engines of the portal. Jeftinije is originally from Slovenia, where it is called Ceneje. As part of the expansion, the company also entered Bosnia and Herzegovina (Idealno.ba) and Serbia (Idelano.rs). Mergado can customize feeds for all the listed portals in this group.
Web: https://www.jeftinije.hr/
Store registration: https://www.jeftinije.hr/registracija-internet-trgovine
Nabava.net
Nabava is the oldest comparison engine in Croatia (established in 2001). It was originally focused on the sale of PC components. Today, there is a wide range of goods from several hundred Croatian stores. The company also expanded to Slovenia (Pametno.si) and Serbia (Pametno.rs). According to available information, Nabava should be the second largest comparison engine in Croatia. In addition to the classic pages, it also offers a mobile application.
Shop registration: https://www.nabava.net/registerShop
Shopmania.hr
Shopmania is a Romanian comparison engine that is present in more than 34 countries. You can upload your offer to Shopmania via a URL link in TXT, CSV, and XML format. Or you can advertise through the Mini shop Widget add-on on Facebook.
Web: https://www.shopmania.hr/
Shop registration: https://partner.shopmania.hr/cp.login
FAVI
This specialized search engine for furniture and decorations operates in Croatia since 2020. In Croatian e-commerce, a small number of online stores currently advertise on FAVI. So there is low competition which you can take advantage of.
Web: https://favi.hr/
Shop registration: https://favi.hr/dodati-trgovinu
GLAMI
The well-known fashion search engine expanded to Croatia in 2018. If you have information in the feed in English, you can sell on GLAMI without having to translate it into Croatian.
Web: https://www.glami.hr
Shop registration: https://www.glami.hr/info/dodajte-trgovinu/
Try ads on Viber and Whatsapp. They work well in the Balkans.
If you are interested in the Croatian mentality and do not know how to get this insight, try the local meme page on Instagram. The time spent on meme profiles will pay you back, you will see.
With Mergado, you can set up advertising for well-known Croatian formats yourself
Are you considering expanding to the Croatian online market? With Mergado, you will use the formats for comparison engines that you already use and convert them to the ones you currently need. With our virtual tool, you can automatically manage data feeds. In Mergado, you will be able to manage online store advertising yourself - this will speed up your daily marketing tasks and save costs for the work of programmers.

What formats does Mergado support in Croatia
The Croatian online market is young and offers foreign sellers many opportunities to use their experience. Have they reached all the targets in the domestic market? Expand to Croatia as soon as possible.
Sources:
1) Croatian sources:
1.1 General
1.1 eCommerce
1.2 Payments and legal requirements
1.3 Shipping
1.4 E-commerce news portals
2) English sources:
2.1 Researches related to HR eCommerce in English. Also suitable for analysis of other markets:
Read more: