Mergado team does not see January as a warm-up month. At the beginning of the year, we pulled off a number of features that improve our platform's functioning and control. Read what's new.
News and repairs in Mergado
1. In the import tool, you can filter by query's name.
2. Editing custom format has been moved two levels above. We've also added paging for better orientation.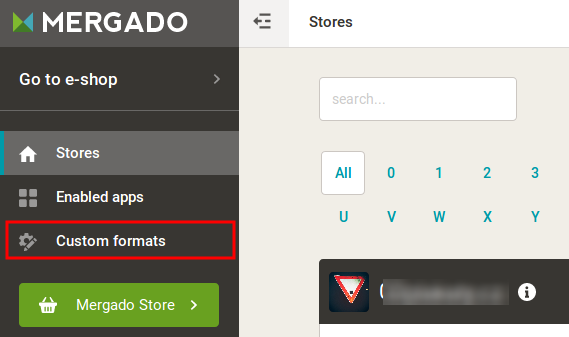 3. We have optimized the compilation of MQL (a language which defines product query) with a large number of parameters (thousands or more).
In tests, for such large queries (e.g., a query with an IN operator, where 10000+ values are present), we've recorded an acceleration from minutes to seconds.
This optimization affects the speed of making queries on the Products page as well as the speed of preparation before applying the rules.
4. At the user instigation from our forum, we now show the icon for downloading the CSV with a list of products as well in the product listing page.
5. In the Heureka Watchdog app, we have fixed a bug that caused fault product counts in different situations.
6. In the rules list, the Rename Categories in Bulk rules now display the element name for the categories according to the current output format.
7. Format Shoptet.cz is renamed to Shoptet Supplier. We also made the same changes in the Slovak version of the format.
8. We have updated the Feed Audit for Zboží.cz format according to its current specification.
9. We have updated and fixed the Stileo.es and Stileo.it 1 formats according to their current specifications.
10. We have fixed an error in paging on the main export overview page.
11. We have corrected the error for Scontofacile.it, which caused the PREZZO price element not to be correctly matched during the conversion.
12. We have corrected the product card link at Heureka.cz if the product has such an address available.
13. We have taken further steps with the goal of preventing the occasional cancellation of the Keychain-Google Analytics connection.
Do you have ideas on features that Mergado should definitely know? Share them in our forum. If you have questions, please do not hesitate to contact us.